Erecting your Leofric Garage
Our garages are designed for rapid construction, with ease of erection in mind. Here is a brief overview of the construction process for erecting one of our vertical panel garages.
1.
Begin in a rear corner. Secure a panel each side of the corner post using the locking plates.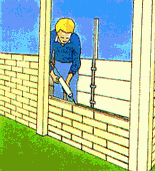 2.
Erect all posts and bottom two rows of panels. Seal between panels with mastic.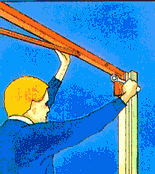 3.
Roof trusses are bolted to vertical posts. Front fascia is bolted into place.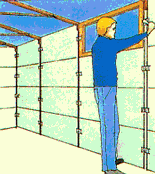 4.
Remaining panels and windows positioned and secured with locking plates.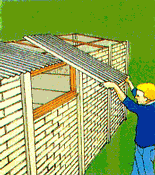 5.
Roofing sheets bolted to steel purlins.
6.
Door bolted into position.